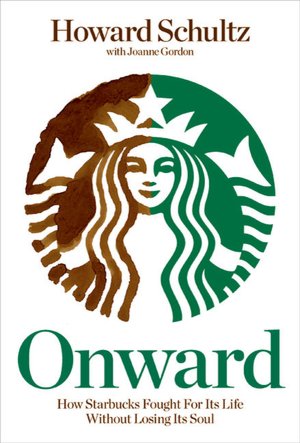 Let me preface this by saying- I am not a fan of Starbucks.
That being said, I loved this book.  It not only showed the inner workings of Starbucks, but it also explains what it is like to be a ceo of a large corporation.
It also shows the struggles of trying to bring a company back from its breaking point.  Aside from that it delved into the inter workings of the company.
I am still not a huge Starbucks fan but I do respect the hell out of the company for all its done, not just for its coffee farmers but for the world of coffee in general.
It is definitely a good read if you're interested in coffee, or how a company can manage to come back, or even how an ex ceo can return and go with his gut.