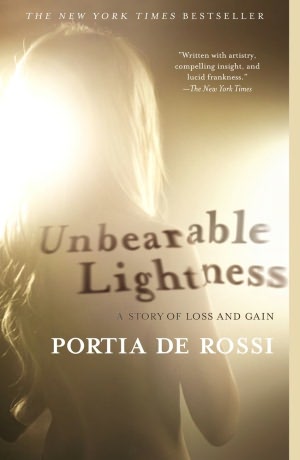 This book by Portia de Rossi changed my life.  It helped me to realize how my obsession with food and working out wasn't normal.  It wasn't a positive way of living my life.  Hopefully over the next few weeks… months… years I am able to improve my life.  And all thanks to this book.
I recommend this to anyone who wants to read the thoughts and life of an anorexic or bulimic, or if you know anyone who has lived through any type of eating disorder.
There are times I had a hard time getting through the book, I'd have to put my Nook down and walk away because it was too familiar for me.  However for others who have not had that life experience it is fascinating and a can't put it down book.
Either way, I definitely recommend it!